WHERE CAN YOU BUY LUXURY WATCHES
I'm sure we have all been there, we've seen countless images of our dream luxury watch and we're now in a position to get it so the next step is to know where from? The watch industry has changed massively over the last few years and there are now more ways of buying a watch than ever before. It can be quite daunting when you begin to research all the options and know which one is going to be best for you. Like always, we are here to make you feel comfortable knowing where to buy your watch from and the advantages to each one.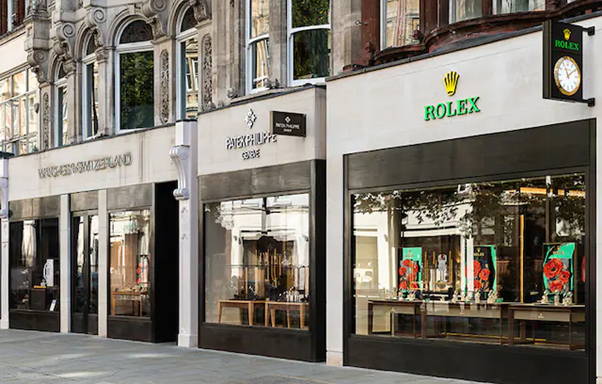 First option to buy a luxury watch
The first option and probably the easiest one to think of is purchasing a luxury watch through an authorised dealer (AD) or at one of the watch brands own boutiques if they have one. It doesn't matter where in the world you are, you can easily look up local AD's in your area to purchase your watch from. A great reason for doing this is you get to see your luxury watch before you buy it so if you were having second thoughts or not 100% certain about the purchase you can experience the watch beforehand. Additionally, once you've bought your watch, the AD staff will be able to adjust the watch to your wrist perfectly. This is not an issue if the watch you've just purchased is on a nato, rubber or leather strap but with a metal bracelet with links, it's nice to have a professional do it for you. Depending on the AD and watch you are buying, the AD may offer you a glass of something (juice, soda or if you're lucky Champagne!)
Buying through an AD also gives you the safety of knowing your watch is authentic and brand new. If ever you were to experience any issues with your luxury watch you would only have to visit the AD to get the problem sorted as well making it much more continent than you having to send the watch yourself for a service. The final element to consider is if you are looking at some harder to get watches from certain brands, a purchase history with an AD can really help you. Through the AD getting to know you and discovering how much of a watch enthusiast you are along with making all your watch purchases through them will help you to build a great relationship with your AD which could be useful depending on what watch you're lusting after.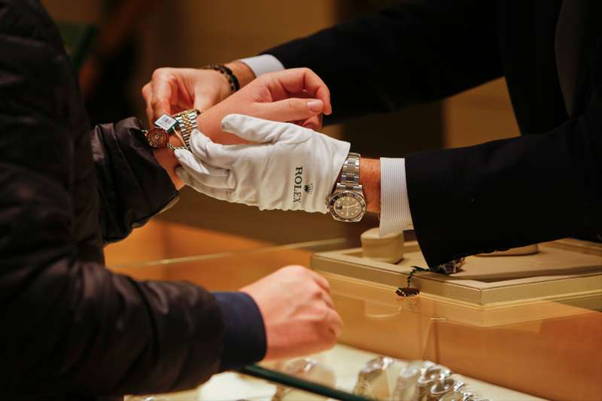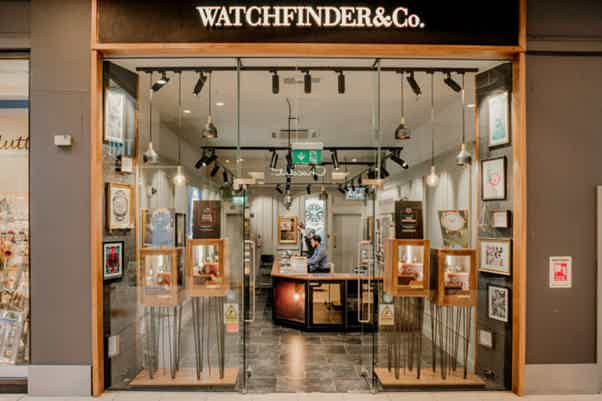 The second option you've got is to purchase through a grey market/ second hand watch dealer. This could be in the form of an independent person like a friend, an individual seller of watches or through a large chain like Watchfinder for example. The advantage of them is they will be able to source any watch you want with little wait time and on certain watches you can save a lot of money by purchasing the luxury watch you want that's a year old instead of brand new.
Equally, you could end up paying more than the retail of the watch, depending on the demand for the watch. Again, like with an AD they can also verify the watch for you to ensure it's authentic and size the watch perfectly to your wrist. This gives you the ability to feel confident and secure whilst purchasing your luxury watch, something that should be important to you. Make sure you do your homework before purchasing through a grey market dealer, check they are a reputable seller first and maybe have a look at what sort of price you want for the watch since grey market dealers will generally be open to more negotiating than an AD.
The possibility to purchase online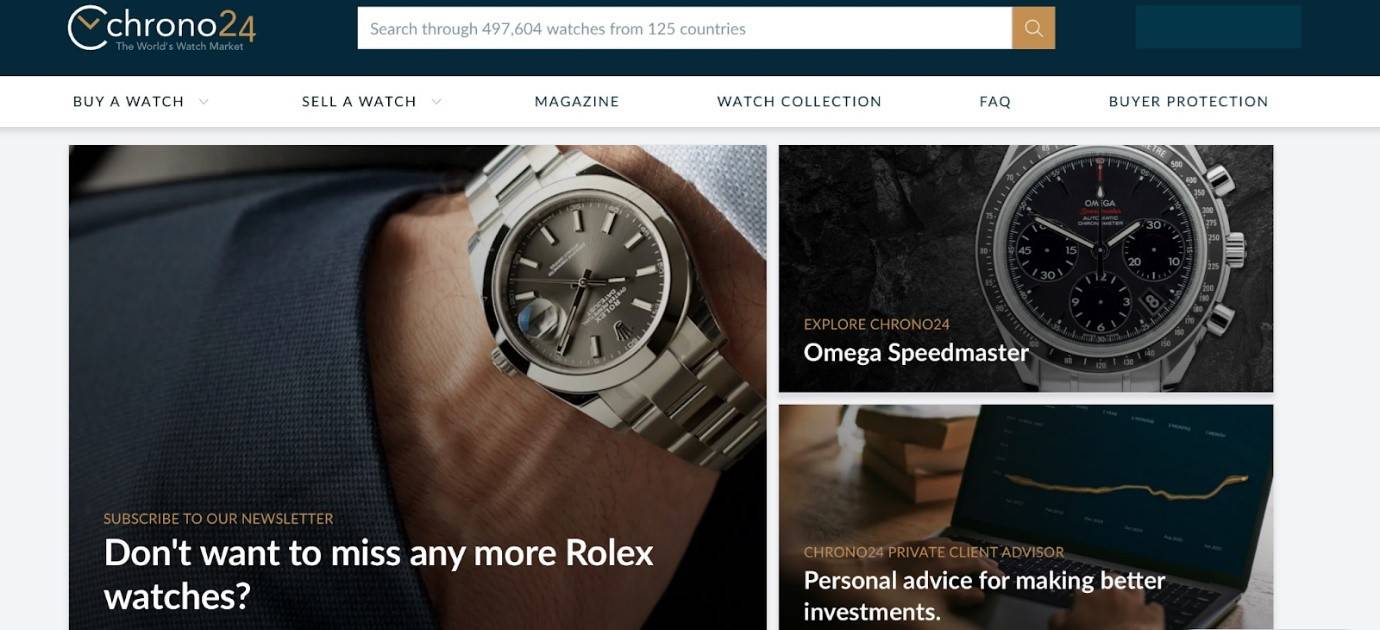 With shopping from the comfort of your own home becoming increasingly popular, it's by no surprise you can purchase a luxury watch online from anywhere with an internet connection. Websites such as chrono24 and Chronext are examples of major online watch shops for the second-hand market, however, you can only purchase certain luxury watches online, some require you to purchase from an AD in-person. You could purchase a brand-new Omega and have it delivered to your front door but the same couldn't be done for a Rolex. Purchasing online is therefore better if you're looking for a pre-owned watch compared to new as there will be far more choice available to you. Like with a grey market watch dealer, make sure the website you're purchasing from is a credible source to avoid receiving a replica watch.
Knowing this, you can safely browse for your next luxury watch purchase with confidence online without having to physically go into a boutique. One thing to bear in mind is that whoever you purchase from online probably won't be able to fit a bracelet to your wrist since you won't be there to try it on. Either purchase the correct tools needed for sizing a bracelet to do it yourself or take it to your nearest watchmaker/AD to size it for you once it's arrived.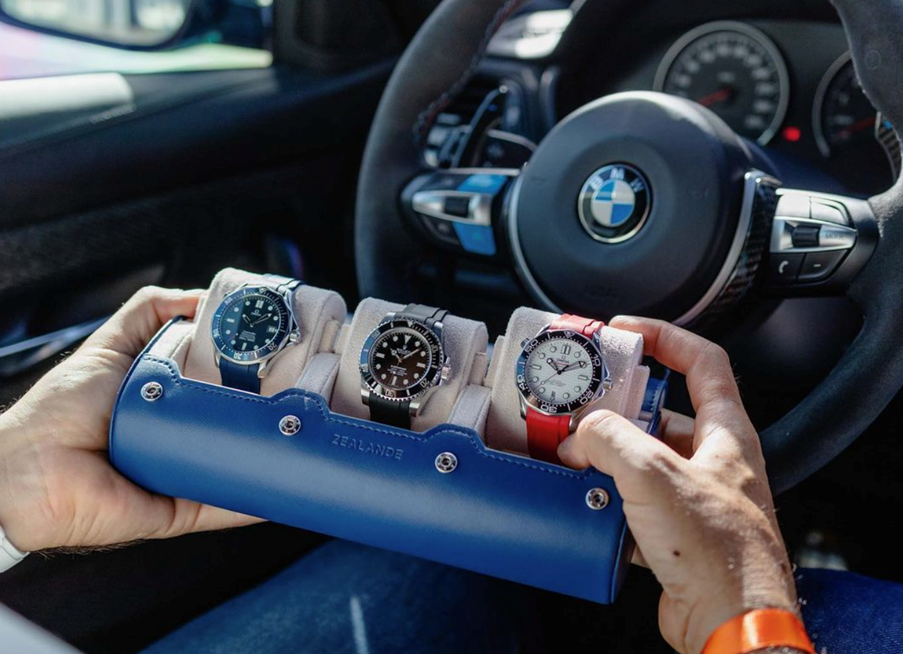 There you have it, the three key ways you can purchase a luxury watch, from an AD, grey market dealer or online. There's no one right way or better way out of the options, just different advantages to each which will appeal to everyone in different ways. The most important thing is to know and understand the different options so you can purchase your luxury watch in a way you feel most comfortable. Once you've got your new watch, why not treat yourself and your watch to a high-quality rubber strap designed to give your watch a new look and feel? With many colours on offer, you can be sure to get the perfect colour and you can do this all from the comfort of your home in our online boutique. We have all the tools necessary so you can equip yourself with the tools needed to change your strap and size it perfectly to your wrist.